Professional Roofer Lexington, KY
From Roof Leak Repairs to New Roof Installations, Lexington Roofing & Remodeling will connect you with a local roofing contractor for Commercial & Residential Roofing Solutions for Kentucky.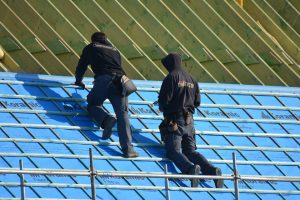 Business owners and commercial building managers put their trust in local roofing contractors contacted through Lexington Roofing & Remodeling to handle their Commercial Roofing projects with the highest level of care and expertise. Our pros will provide you with a Commercial Roofing solution that will meet your long term goals and stay within your working budget. If you'd like to speak with one of our friendly Commercial Roofing Contractors, give us a call today or fill out the Free Quote form on this website.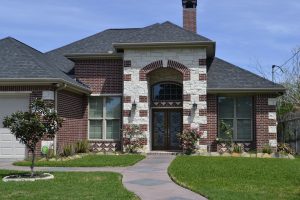 Contractors contacted through Lexington Roofing & Remodeling provides Lexington homeowners with customized roofing solutions for your residential roofing project. Whether your home is in need of roofing repair, a roof replacement, or a total new roof installation, these friendly roof experts will work closely with you to provide just the right solution to meet your roofing needs. Satisfaction guaranteed!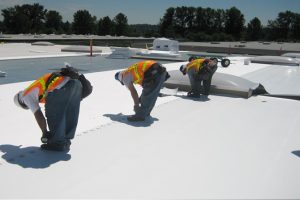 Lexington Roofing & Remodeling connects you with service professionals providing Commercial Flat Roofing solutions for retail facilities, multi-family apartments, warehouses, office buildings, and more. Services include Flat Roof Installation, Flat Roof Repair, and Flat Roof Replacement plans. Every roof installed comes with a warranty and a guarantee of customer satisfaction.
We will work with your insurance company!
Commercial Roofing Repair Lexington KY
Lexington Roofing & Remodeling connects you with locally owned and operated roofing contractors servicing Lexington, KY. These professional roofing contractors are licensed, insured, bonded, and bring years of roofing experience to the table.
Skilled roofing craftsmen specialize in Commercial Roofing, Residential Roofing, Roof Repair, New Roof Installation, Roof Replacement, Flat Roof installation or repair, and Gutter installation or repair.
Residential Roof Repair Lexington KY
Has your roof been damaged by one of the recent storms? Professionals roofers can help you with your Insurance Claims to make sure you get the coverage you are owed for your roof repair. Has your roof suffered from Hail Damage? Let experienced roofing contractors place their trained eye on your shingling to identify any areas of damage. Often, evidence that your insurance adjuster has missed can be found, and these pros are happy to walk the roof with them and point it out.
Quality Roofers in Kentucky
Has the roof of your residential or commercial property in Lexington seen better days? Is it time to look into getting it replaced? Contact professional roofing contractors to give you a free roofing assessment and develop a plan to help you get a new roof. If you're in need of professional roofing services in Lexington, KY, please call today.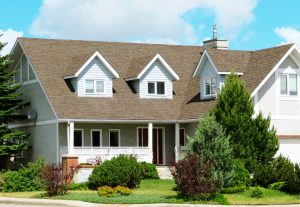 Trust your investment to professional roof repair from Lexington Roofing & Remodeling. Our friendly roofing contractors will install your new roof to the using only the highest quality roofing materials and products. We are roofers in Lexington with decades of experience and a reputation you can trust. When you hire us to install your new roof in Lexington, you're hiring the best roofing contractors in Kentucky.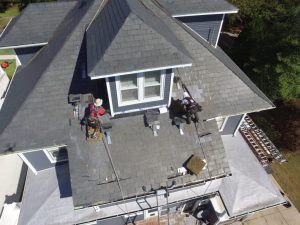 Over time, the Kentucky weather will wear down and cause damage to any roofing system, no matter the material. Our local roofing contractors are Roof Repair experts. If you suspect your roof is in need of repair, please give us a call and set up an appointment with an experienced roofing expert to perform an assessment. We will spot any and all damage or weak spots in your roof, and work with you to come up with a plan for Roof Repair.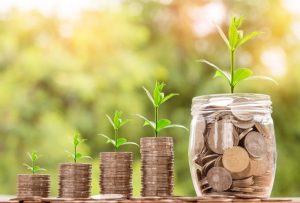 Has your commercial or residential property been a victim of recent storm damage? Did a tree fall on your roof? Were you the victim of some kind of accident that damaged your roof? Our roofing experts can help you in filing your claim with your insurance company. We know what information they need, what the insurance assessors are looking for, and we can help you file your insurance claim successfully to get the money you need for your roof repair or roofing replacement.
Trust Lexington, KY's reliable source for roof replacement. Our roofing contractors are standing by to put decades of experience to work for you when you need a new roof to replace your old worn out roof in Lexington. Our professional roofers will work with you to select your preferred style, color, and texture for your new roof. When we are done replacing your roof in Lexington, you will be completely satisfied with the finished product. Give us a call today and let's get to work investigating all your options.
A hailstorm can do major damage to a roof in a very small amount of time. Did the recent hail storm damage your property's roof? If your roof has been the victim of recent hail damage, please give us a call and let our professional roofing contractor give your roof a free hail damage assessment. We will quickly identify any damage from hail and work with your insurance company to get your damaged roofing and guttering fixed.
Lexington Roofing & Remodeling offers full service gutter repair, guttering replacement, and new gutter installation. We have a variety of options for gutters in Lexington, KY, from covered gutters to other maintenance free guttering options. Give us a call if we can help you with new gutters in Lexington, KY or if you need repair on your existing ones.
Quality Roofing as Easy as 1, 2, 3
Contact us and set an appointment for your free consultation. We'll examine your property and provide you with a free quote.
When you decided to hire Lexington Roofing & Remodeling for your project, we will sign a contract with you and complete your work to your total satisfaction.
We guarantee 100% customer satisfaction. When we're finished with your roof, all you will have to do is enjoy your beautiful, functional finished product. Roofing as easy as 1, 2, 3.
Reasons to Hire Lexington Roofing & Remodeling
Our roofers and roofing contractors are highly experienced, skilled craftsmen with years of experience under their belts. When you hire our crews to carry out roofing services for you, you are not hiring rookies. Our guys know their trade and take pride in doing a job right the first time.
We focus on quality over quantity. When you hire us to complete your work for you, we understand you have a choice when it comes to hiring a roofing company and understand our business is built on reputation. Our reputation is only as good as our last job, so we treat every customer as if we were building a roof or repairing a roof for one of our family members.
Every roof we build or roof repair we perform is in total compliance with local codes and ordinances as well as Lexington Roofing & Remodeling's own strict safety standards. Our roof installations and roof repairs, whether they're on residential structures or commercial buildings, are done with quality and the highest standards of safety and structural integrity in mind.
We are a local, family-owned and operated roofing company in Lexington. When you hire us, you're hiring your neighbors and supporting a local business run by hard-working and highly skilled contractors.
We guarantee your complete satisfaction as our customer. If there's a problem, we will fix it. If we give you our word, you can count on it, and when the project is complete we guarantee we will have gone above and beyond to ensure your satisfaction - guaranteed!