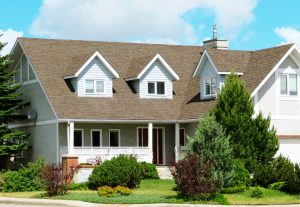 Roof Installation in Kentucky
If you're in the market for a new roof in Lexington, KY, look no further than contacting the professional Roofing Contractors at Lexington Roofing & Remodeling. We install roofs in and around the Lexington, KY area, and have years of experience working with all types of materials on all types of roofs.
Whether you have a flat roof, shingled roof, steep slope roofing, or other type of surface we can help you get the new roof your property deserves.
Lexington Roofing & Remodeling handles both Residential and Commercial roofing customers. We understand that regardless of whether you're a homeowner, business owner, or commercial property manager your new roof or roof replacement is a huge investment for your family or your business. You need a roofer in Lexington you know and can trust.
Trusted Roofing Contractors
Our professional staff offer a variety of products to choose from for new roof builds. A few include ...
Asphalt Shingle
Strip Shingles
Dimensional Shingle
Flat Roof
Luxury Shingle
Architectural Shingles
EPDM Roofing
PVC Roofs
TPO Roofing
And more!
New Roof Builders
If you're interested in learning more about New Roofing solutions or Roof Repair provided by Lexington Roofing & Remodeling, please don't hesitate to contact us. You may fill out the Free Quote form on this website or call us at 859-518-8175
Our friendly Roofing Contractors and Roof Designers are standing by to speak with you.
We are Lexington, KY's trusted roof building experts for a reason! Pricing is up-front, no hassle, and our roofing services are guaranteed and backed by our warranty.
Give us a call and let us service you today! 859-518-8175