Residential Roofing Contractor Lexington KY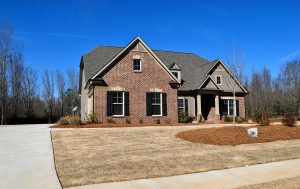 Roofing Solutions for Homeowners in Kentucky
The roof on your home is an important part of your investment. A sturdy roof helps your residential property hold its value, gives you a sense of security, adds beauty to your home, and when hiring a roofing contractor to work on your investment you want to make sure you're hiring the best.
Are you in need of roof repair on your residence in Lexington? Do you suspect your roof was a victim of recent hail damage? Is it time for you to investigate getting a roof replacement or a new roof installation in Kentucky?
If any of those questions are answered affirmatively by you, please give us a call at 859-518-8175
Let's talk today about solutions offered from Lexington Roofing & Remodeling as it pertains to fixing you up with the roof your family deserves.
Trusted Residential Roofing Contractors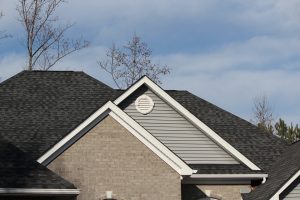 When you hire Lexington Roofing & Remodeling to help you with your roof, you're hiring the best roofing contractors in Kentucky. Our professional staff are experts at roof repairs, roof replacements, and new roof installations in Lexington. We have a variety of options available for our residential roofing customers in Kentucky.
Our residential roofing customers can choose from ...
Asphalt shingle
Dimensional shingles
Luxury shingle
Architectural shingles
And more!
Residential Roofer Lexington KY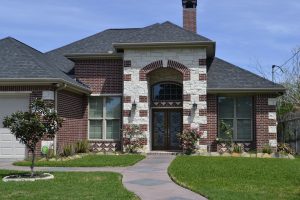 At Lexington Roofing & Remodeling, our company is staffed by roofing contractors with decades of experience installing roofing solutions for customers in and around the Lexington, KY area. When you hire us to work on your roof, you're hiring some of the most experience, finest roofing craftsmen in Kentucky.
We back our work with a warranty and our guarantee of customer satisfaction.
If we can help you with roofing repair, a roof replacement, or a new roof installation for your home in Lexington, or if you need help with gutter installation or filing an insurance claim for your roof please give us a call today at 859-518-8175
We will provide you with a free roofing consultation and quote, and would love to earn your business today. Please give us a call and set an appointment. We would love to look at your roof for you and speak with you about how we can help.
Lexington Roofing & Remodeling - Lexington, KY's most trusted roof contractor for a reason!
Thank you for your business.