Gutter Repair, Gutter Installation Lexington KY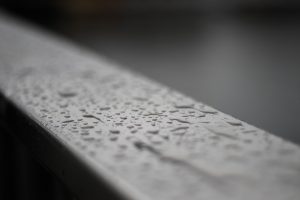 New Gutter Installation in Kentucky
Gutters serve an important function for your home or commercial structure by keeping rainwater and other moisture flowing away from the foundation of your building. If water is allowed to pool too closely to a structure, it will slowly erode a foundation leading to a need for repair often costing tens of thousands of dollars.
If a basement is present in a structure, a faulty guttering system will inevitably lead to water finding its way into the lowest part of your structure. Poor gutters are what lead to flooded basements, and costly repairs to patch holes, repair leaks, and get rid of interior mold.
Gutter Repair Lexington KY
Are your gutters malfunctioning? Have screws come out allowing your gutters to sag? Was your guttering system the victim of a recent storm? It's very important for the overall health of your structure that your guttering system be working properly. Leaving your gutters unfixed will lead to much bigger problems for your foundation or water damage to the interior of your home.
Lexington Roofing & Remodeling provides professional guttering services for Lexington, KY and the surrounding areas.
We can install new gutters in Lexington, or repair existing gutters and get them working again like new.
At Lexington Roofing & Remodeling, we use only the highest quality materials for all our professional services, and new gutters are no exception. We have a variety of colors and options available for our customers in Lexington.
If you'd like to speak with someone about gutter repair, replacement gutters, or having a new guttering system installed, we can help. We install guttering systems for both residential and commercial roofing and guttering customers in Lexington. Please give us a call at 859-518-8175