Commercial Roofer Lexington KY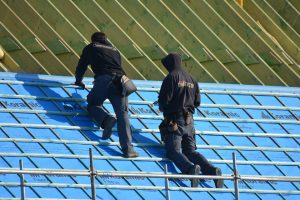 #1 Commercial Roofing Contractor in Lexington
Business owners in Lexington in need of professional roofing services: you've come to the right place.
Lexington Roofing & Remodeling Company are commercial roofing specialists. We handle commercial roofing repair, commercial roof replacement, and new commercial roof installations. We offer professional service for
Office building roof
Warehouse roofing
Retail property roofs
Strip Mall roofing
Apartment Complex roofing
Motel roofing
Church roofing
Roofing for Homeowners Associations (HOA)
Condominium Roofing
And more!
Whether you're in the market for a shingled roof, steep slope roof, or flat roof, new roof installation, roof repair, help with an insurance claim or hail damage, we can handle your commercial roofing project in Lexington.
Our commercial roofing contractors are the best in the business. We hire skilled craftsman with years of experience and an eye for detail. Our work is backed by our warranty, and we guarantee customer satisfaction.
Much of our commercial roofing business comes through referrals. That's because we take care of all of our customers and exercise integrity in all our dealings.
Best Local Roofer for Business Owners in Lexington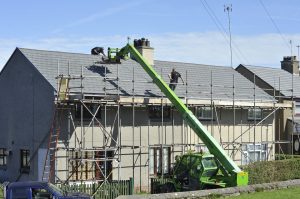 As fellow business owners, we understand the level of trust you're placing in our company to carry out your commercial roofing project according to the highest standards of quality. When you hire us to work for you, rest assured you're hiring the finest roofing contractors in Kentucky who use only the highest quality roofing materials available.
Lexington Roofing & Remodeling offers a variety of options when it comes to materials for your new roofing or guttering system.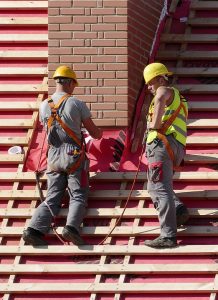 Commercial Roof Products Lexington
EPDM Roofing - EPDM is a rubber roofing membrane that will provide excellent, long-lasting protect for your commercial roof. EPDM is resistant to the damaging effects of consistent sunlight, and is decay resistant, impact resistant, and responds well to temperature changes unlike other roofing materials. A new EPDM roof installed properly at your commercial property is an excellent investment for your business.
PVC Roof - PVC is a highly durable, flexible material ideal for commercial Flat Roof installations. Lexington Roofing & Remodeling offers full service Flat Roof installation and repair for our customers in Lexington.
TPO Roofs - Thermoplastic Polyolefin (TPO) is a lightweight, affordable material that is a very popular low-maintenance roofing option for commercial roofing customers in Lexington.
Traditional Shingle Roofing - We offer a full-range of traditional shingle options for commercial and residential customers in Kentucky. Various colors, shapes, and styles are available for you to choose from. Not only will your roof be leak proof and highly functional, it will be beautiful as well when we're finished.
Flat Roof Installation & Repair Lexington KY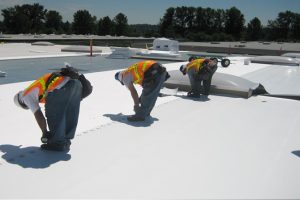 Do you need a commercial roofing solution in Lexington, KY today? Whether you're in the market for a new commercial roof installation, commercial roof repair, flat roof installation, or flat roofing repair, please give us a call today and let us serve you.
Free quotes available at 859-518-8175