Roof Replacements & Restorations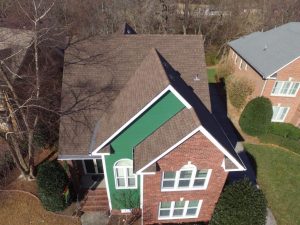 Roof Replacement Solutions Lexington KY
Are you in the market for a Roof Replacement in Lexington, KY? Do you need to hire professional roofers to remove your old roof and replace it with a new one? Do you need roof replacement services for your commercial building or retail property in Kentucky?
Look no further than the friendly roofing professionals at Lexington Roofing & Remodeling. We can handle your roof replacement for you and will guarantee our work - no headache, no hassle.
You can start the process today by giving our estimator a call at 859-518-8175
We will visit your residential or commercial property, take a look at your old roof, and work alongside you to come up with a plan for your new roof replacement.
#1 Company for Roofing Replacements
At Lexington Roofing & Remodeling, we understand you are placing your trust in us to protect the investment you're making in your roof replacement project. You want to work with a company that employs local, experienced roofing contractors that are highly skilled and take pride in their work. We understand it's also valuable to you to work with a company that does a job right the first time and guarantees their professional services. That's why we back every roof we install with a warranty and guarantee customer satisfaction on every job.
We are Lexington, KY's trusted name in Roof Replacement, Roof Repair, and New Roof Installation.
Restore Your Roof
Get a new, leak proof, sturdy roof that will last for decades to come. Call us today for a free roofing consultation and quote, and we will get you fixed up whether you need a roof replacement, roof repair, gutter repair, or another service.
Call 859-518-8175